MILITARY CEREMONY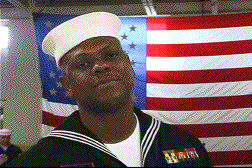 *
Military ceremonies, including retirements, weddings, anniversaries and special birthdays are important events to consider video recording.

Video Houston's special military rate start at $300.00 for a one camera, one hour video production. Additional hours and/or cameras are $200.00 each.

To get this military rate, the event must take place at a military installation, such as a reserve center or military base. Also, at least one of the participants, bride or groom (in the case of a wedding), must be a military personnel. A 50% deposit is required to reserve your video event date.

*Actual photo from video.

Contact

All prices are subject to change without notice,
reserve your date now to lock in today's price and avoid future price increases.